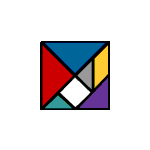 Animation


It is important that the material for the animation, the logo for example, looks professional. This means that it must have quality, content, colour and a shape that enables us to reproduce it in an animation. We design, or re-design, logos and other artwork for £25 per hour.




Cost


Animation productions for our clients normally cost between £150 for a simple production up to £5,000 for a large production.




GUI prototypes


We produce animations for software development teams showing how the interactivity of a Graphical User Interface (GUI) works.




Animations


Animations normally last between 20 seconds and 5 minutes. They play directly from a web page using HTML5 format and can be displayed without play buttons, and play subtly as part of the content. Animations are produced on DVD as well, and as part of movies that play via video server (e.g. YouTube).